Advertising Rates
The American Indian Culture and Research Journal, published quarterly by the UCLA American Indian Studies Center, is an interdisciplinary research forum for scholars and innovators studying historical and contemporary American Indian life and culture.
Download AICRJ Advertising Guide (PDF)
Rates include both print and online advertising.
Print
Main Contact:
Judith DeTar
E-mail: copyed@aisc.ucla.edu | Phone: (310) 206-7514
Circulation:
500
Ad rates:
Size — Print
Online
Per Issue

Full page: 4-1/2 x 8 in.


180 x 150
or 160 x 600

$275

Half page: 4-1/2 x 3-3/4 in.
180 x 150 only
$140
Specifications:

Press-optimized PDF for print. For online, send .jpg according to the dimensions on the sample ads listed below.

We provide typesetting services for an additional $45 per ad.
Online
Homepage Placement
Choose your preferred placement page and ad site.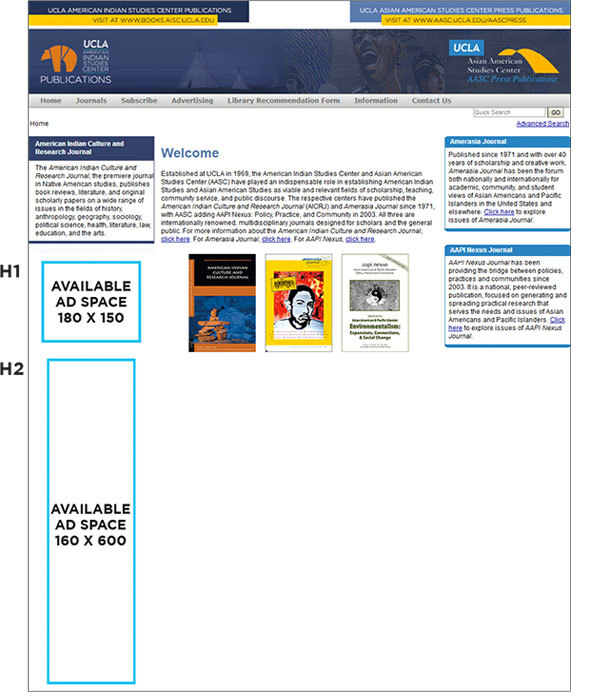 Contents Page Placement